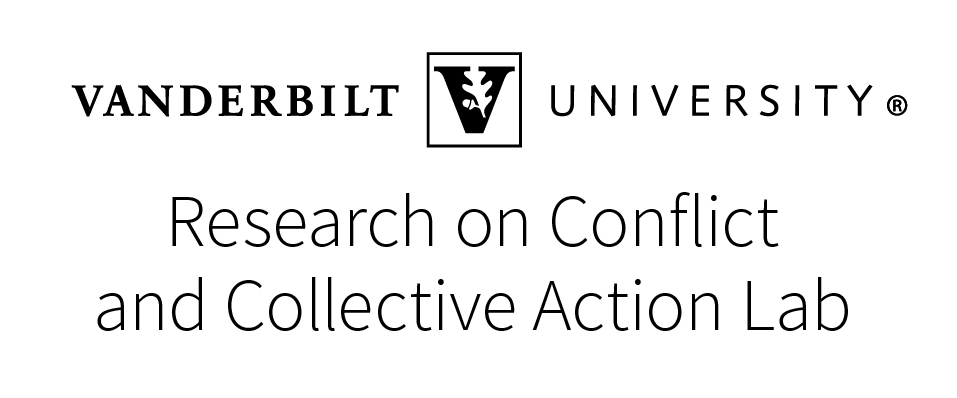 Our mission is to collaboratively produce evidence-based social science research on conflict and collective action problems, thereby inspiring public solutions to global questions.
Welcome to Vanderbilt Research on Conflict and Collective Action (ROCCA) Lab!
Please feel free to learn more about us, the people involved, our projects, and the application process.
Please direct all questions to: vanderbiltroccalab@gmail.com