About Us
Our mission is to collaboratively produce rigorous research on political violence and collective action problems while helping students to develop skills that render them stronger candidates for graduate school and professional careers.
The Research on Conflict and Collective Action (ROCCA) Lab was founded at Vanderbilt University in January 2019 by Professor Emily Hencken Ritter. The lab serves as a collaborative space for undergraduates, graduate students, and faculty members to produce rigorous social science research on political violence and collective action problems. Each semester, undergraduates work with faculty mentors and their peers on projects ranging from the study of slowing nuclear proliferation to research on small arms trade networks.
Undergraduates in the ROCCA Lab participate in one of three ways:
Research courses 

which emphasize skill development and professionalization, including discussion of research problems students encounter in their projects;

Independent study courses

which allow students to do honors thesis or capstone research;

and

Paid research

outside of the courses made possible through funding by the

Immersion Vanderbilt program

.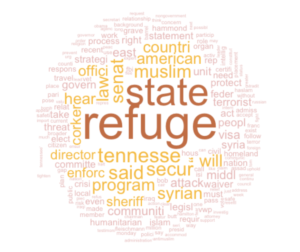 ROCCA offers undergraduates — under the supervision of faculty and graduate mentors — the opportunity to gain a greater understanding of the fundamentals of research through direct experience with the process. Undergraduate researchers are encouraged to develop and hone transferable skills that will make them more marketable professional and graduate school candidates after matriculating from Vanderbilt.
The lab is helmed by nine faculty mentors in the Department of Political Science and one faculty mentor in the Department of Anthropology, with Professor Andrew Coe serving as the Director of the ROCCA Lab.
Questions about the ROCCA Lab?  Please contact us at VanderbiltROCCALab@gmail.com.