Undergraduate Researchers
There are currently 21 undergraduate researchers (ROCCA'teers), each working for a primary team and a secondary team. Their short bios are below; more updates are coming!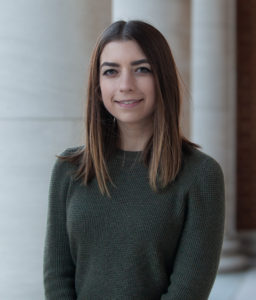 Grace Adcox is a junior double majoring in Political Science and Asian Studies, with a minor in Latin American Studies. On campus, she does research with the Latin American Public Opinion Project and the ROCCA lab. Her interests are primarily in the rhetoric surrounding and the experiences of refugees, especially those impacted by climate change. She works primarily on Dr. Larson's project about the reception of refugees. Outside of her research, Grace is the Editor-in-Chief of Vanderbilt Political Review and volunteers with Next Steps at Vanderbilt Ambassadores.
Janna Adelste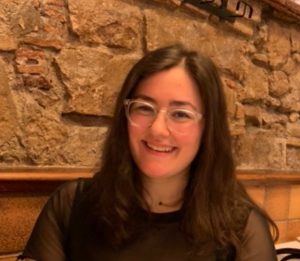 in is a senior studying Political Science (International Relations), History, and History of Art. For the ROCCA lab, she works on the Evolution of International Organizations and Diplomacy teams. She has experience working in the House of Commons in the U.K. Parliament, the U.S. House of Representatives, and at various nonprofits.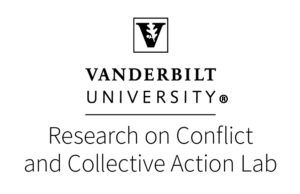 Dominic Cruz Bustillos is a sophomore double majoring in Russian Language and History. For the ROCCA Lab, he works with Dr. Coe on a project related to the study of nuclear proliferation and trends in proliferant and deterrent behavioral responses.  On campus, he is a member of the College Scholars Honors Program, a member of the Association of Latin American Students (ALAS), and a member of the Phi Alpha Theta honor society for History.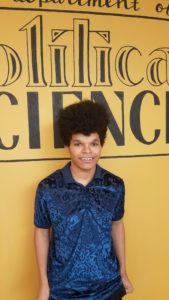 Rasul Dent is a junior studying Spanish and Portuguese as well as Computer Science. His interests include computational modeling of social systems and the relationships between pluricentric languages, technology, and language-regulating organizations, with a special focus on Portuguese-speaking nations. Rasul is currently working on the Evolution of International Organizations team.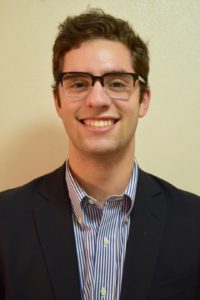 Benjamin Farhi is a senior majoring in Political Science and French with a minor in Corporate Strategy. He is contributing to two projects with the ROCCA Lab: analyzing the evolution of international organizations as they seek to maintain effectiveness over time and investigating the role of diplomacy between states that are initially unsure of each other's policy preferences. Elsewhere on campus, he is the Music Director for VandyRadio and serves on the Undergraduate Honor Council.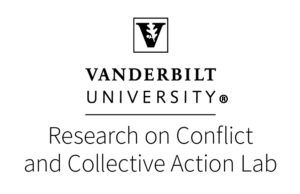 Amanda Gu is a junior majoring in Political Science and Economics. She is currently contributing to two different projects for the ROCCA Lab: Dr. Coe's "Does Terrorism Work" and Dr. Schram's "Grayzone Conflict."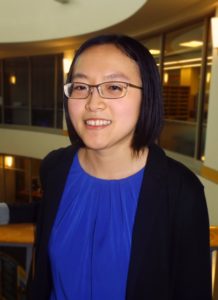 Hannah Hagan is a senior double-majoring in Mathematics and Political Science. In the ROCCA lab, Hannah is on the Learning from Nuclear Proliferation team under Dr. Coe and the Evolution of International Organizations team under Dr. Ritter. On campus, Hannah serves on the executive board of the Vanderbilt chapter of She's the First, a non-profit that addresses gender inequality through education.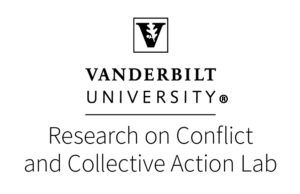 Abigail Kelati is a senior studying Philosophy and Political Science. As part of the ROCCA research team, she is working on the projects that focus on international organizations and refugees. On campus, she has served as president of Vanderbilt's NAACP and editor-in-chief of the online publication, New Dawn.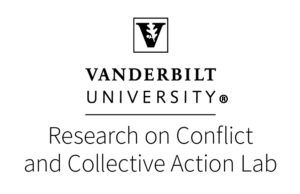 Junyu (Austin) Li is a junior majoring in Political Science, Economics, and History. In the ROCCA lab, he is currently involved in the research project of Modern Economic Peace with Dr. Coe. Additionally, he is a part of the Vanderbilt Undergraduate Political Science Association.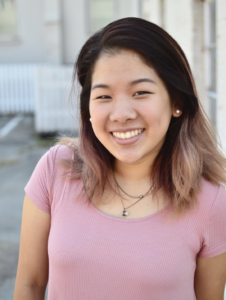 Chara Lynn is a senior majoring in Human and Organizational Development with a track in International Development and minoring in Computer Science. In the ROCCA Lab, She is the group leader for the CEDAW research team. Previously, she has conducted research related to racial equality and economic mobility at the Brookings Institution in Washington DC and studied international relations and multilateral diplomacy in Geneva, Switzerland.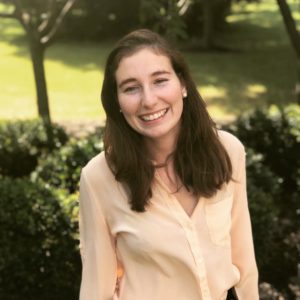 Analia Mireles is a senior studying Spanish and her own individually designed major, International Dynamics of Political Power. She has served as a site leader for Alternative Winter Break and Alternative Spring Break working on improving food insecurity and helping refugees adapt to the US. She is currently working under Dr. Schram and is researching the organizational structure of terrorist organizations and gray zone conflict.
Joy Stewart is a junior majoring in Political Science and Spanish. In her work at the ROCCA Lab, Joy assists Dr. Larson on her research pertaining to the effects of informal social networks on the reception of refugees. Elsewhere on campus, Joy also does research with the Latin American Public Opinion Project (LAPOP) and serves as a student mentor for Vanderbilt's DIVE (Design as an Immersive Vanderbilt Experience) Refugee Resettlement Program.
Yoland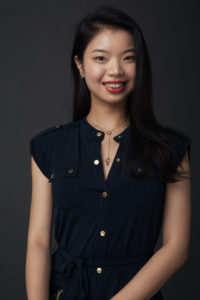 a Ye is a freshman currently pursuing a double major in Economics and Human and Organizational Development, with a minor in World Politics. Coming from China, she is deeply interested in the study of international relations. She is currently involved in Dr. Larson's Refugee project and Dr. Benson's research on Taiwan. She also serves as a board member for Global China Connection—Vanderbilt Chapter and commits to weekly community service through EmbrACE to tutor underprivileged girls.