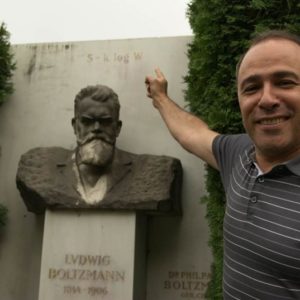 Hassane S. Mchaourab, Ph.D.
Louise B. McGavock Chair, Department of of Molecular Physiology and Biophysics
Professor, Department of Physics
Professor, Department Chemistry
Professor, Center for Structural Biology

---
I was born in Beirut, Lebanon and attended the American University of Beirut where I majored in Physics and pursued a Master's degree although I did not complete it due to the civil war. I completed my Ph.D. in Biophysics at the medical College of Wisconsin under the supervision of James S. Hyde focusing on the development of the theory and instrumentation of EPR spectroscopy. For postdoctoral training, I joined the laboratory of Wayne L. Hubbell at the Jules Stein Eye Institute, UCLA where I applied EPR spectroscopy to understanding protein dynamics. Protein dynamics is the theme of my research program since I started in 1997. A more detailed description is found under the research menu.
---