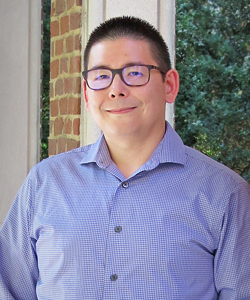 Jody C. May
Research Assistant Professor, The McLean Group
Director of Technology, Center for Innovative Technology

---


 orcid.org/0000-0003-4871-5024
University of Central Arkansas – B.S. in Chemistry
Texas A&M University – Ph.D. in Analytical Chemistry
EDUCATION Jody received his B.S. in Chemistry from the University of Central Arkansas in 2001. He pursued an undergraduate research thesis under the guidance of Prof. Bill Taylor studying the state specific reactivity of transition metals in the gas phase.
Under the direction of Prof. David Russell at Texas A&M University, Jody completed his Ph.D. in Analytical Chemistry in 2009. His graduate projects included the design of novel ion trap geometries for the ion cyclotron resonance experiment and developing ion mobility instrumentation based on surface induced dissociation and time-of-flight mass analysis. His final dissertation project focused on the development and characterization of a cryogenic ion mobility-mass spectrometer designed for high resolution ion mobility analysis.
After this, Jody began his postdoctoral work with Prof. John McLean in 2009 where he began implementing a development program in ion mobility-mass spectrometry (IM-MS) instrumentation. He was appointed to the title of Research Professor in 2011 and continues to evaluate next-generation instrumentation for structural mass spectrometry research. Currently, his interests focus on fundamentals of ion mobility measurements and developing IM-MS for broad-class analytical applications, specifically in the areas of metabolomics, lipidomics, and isomeric differentiation.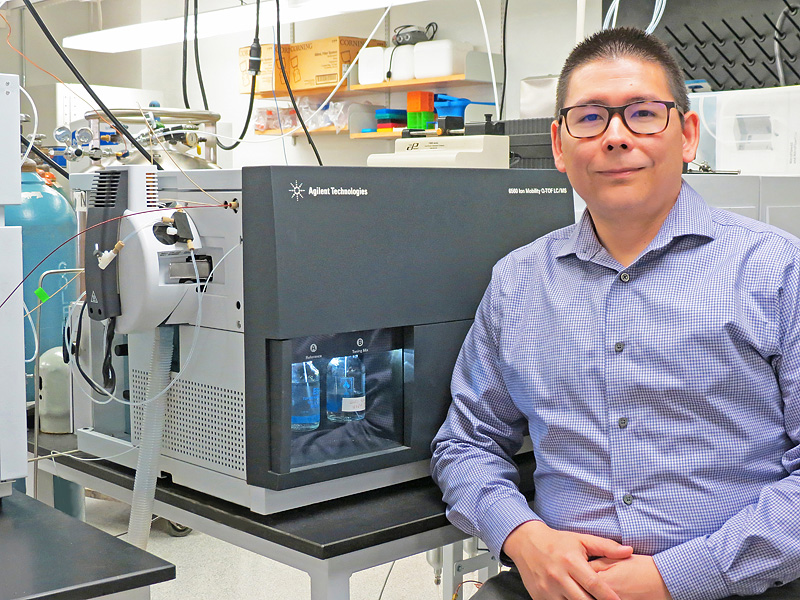 SPECIALTIES & FOCUS Jody is experienced in mass spectrometry-based analytical instrument development (design, construction, and operation), analytical instrument architecture, scientific communication and graphical design of fundamental scientific concepts, bridging collaborative efforts, and dissemination of research via presentations and peer-reviewed publications.
Having constructed two variable temperature drift tube ion mobility spectrometers and two hybrid ion mobility time-of-flight mass spectrometers that utilized novel surface-induced ion fragmentation configurations at Texas A&M, Jody initiated an instrumentation development program at Vanderbilt to develop and evaluate the next generation of high-content mass spectrometers based on hybrid, multi-stage separation technologies.
Recently, he worked with Agilent Technologies to develop and commercialize an ion mobility-mass spectrometer focused on high-precision ion mobility measurements. This and similar technologies are now being offered commercially by several vendors, which has shifted his current focus to applying these advanced analytical technologies towards comprehensive and untargeted molecular characterizations, as well as the integration of ion mobility measurements into high-throughput multi-omic workflows. Jody is particularly interested in developing informatic strategies that utilize these multiple dimensions of analytical information towards more complete and unambiguous characterization of unknown compounds. Metabolomics and lipidomics are particularly challenging, given the high degree of isomeric complexity experienced with these class of molecules, yet their limited m/z range offers an opportunity to address the isomer challenge with contemporary techniques.
SELECTED PUBLICATIONS
J.C. May, E. Jurneczko, S.M. Stow, I. Kratochvil, S. Kalkhof, and J.A. McLean, "Conformational Landscapes of Ubiquitin, Cytochrome c, and Myoglobin: Uniform Field Ion Mobility Measurements in Helium and Nitrogen Drift Gas" International Journal of Mass Spectrometry 427, 79-90 (2018).
J.C. May, C.B. Morris, and J.A. McLean, "Ion Mobility Collision Cross Section Compendium" Analytical Chemistry 89(2), 1032-1044 (2017).
J.C. May, and J.A. McLean, "Advanced Multidimensional Separations in Mass Spectrometry: Navigating the Big Data Deluge" Annual Reviews of Analytical Chemistry 9(1), 387-409, (2016).
J.C. May and J.A. McLean, "Ion Mobility-Mass Spectrometry: Time-Dispersive Instrumentation" Analytical Chemistry 87(3), 1422-1436 (2015)
J. C. May, C. R. Goodwin, N. M. Lareau, K. L. Leaptrot, C. B. Morris, R. T. Kurulugama, A. Mordehai, C. Klein, W. Barry, E. Darland, G. Overney, K. Imatani, G. C. Stafford, J. C. Fjeldsted, and J. A. McLean, "Conformational Ordering of Biomolecules in the Gas-Phase: Nitrogen Collision Cross Sections Measured on a Prototype High Resolution Drift Tube Ion Mobility-Mass Spectrometer" Analytical Chemistry 86(4), 2107-2116 (2014).
M. Kliman, J. C. May and J. A. McLean, "Lipid Analysis and Lipidomics by Structurally Selective Ion Mobility-Mass Spectrometry" Biochimica et Biophysica Acta: Molecular and Cellular Biology of Lipids 1811(11), 935-945 (2011) (invited contribution for the Special Issue on "Lipidomics and Imaging Mass Spectrometry").
J. C. May and D. H. Russell, "A Mass-Selective Variable-Temperature Drift Tube Ion Mobility-Mass Spectrometer for Temperature Dependent Ion Mobility Studies" Journal of the American Society for Mass Spectrometry 22(7), 1134-1145 (2011).
---