McLean Research Group Recent News:
---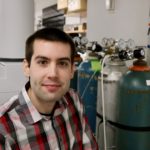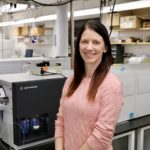 03.25.2019 Congratulations to Drs. Caleb Morris and Tiffany Crescentini who successfully defended their dissertation work! Dr. Morris' dissertation is titled "Molecular Descriptor on the Basis of Structural Analysis in Ion Mobility-Mass Spectrometry". Dr. Crescentini's dissertation is titled "Mass Spectrometry: An Approach to Characterizing Polyurethane Polymers".
---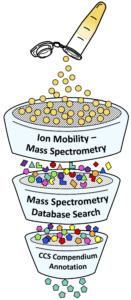 01.01.2019 Online Collision Cross Section (CCS) Compendium: The McLean Research Group releases the Unified CCS Compendium. The Compendium is an online interactive tool that utilizes empirically-measured ion mobility collision cross sections to annotate molecular signals from untargeted experiments. Launch the interactive CCS Compendium here.
Jacqueline A. Picache, Bailey S. Rose, Andrzej Balinski, Katrina L. Leaptrot, Jody C. May, Stacy D. Sherrod, and John A. McLean, "Collision Cross Section Compendium to Annotate and Predict Multi-omic Compound Identities", Chemical Science 10, 983-993 (2018). DOI: 10.1039/C8SC04396E.
---
Welcome Emanuel Zlibut, Bailey Rose, and Nadjali Chung to the McLean Research Group!
01.06.2018   We have recently welcomed Mr. Emanuel Zlibut, Ms. Bailey Rose, and Ms. Nadjali Chung as new graduate students in the McLean Group.
---
Welcome Jackie Picache to the McLean Research Group!
01.09.2017   We have recently welcomed Jaqueline Picache as a new graduate student into the McLean Group. Jackie's research will focus on high content, high throughput phenotypic profiling assay for in vitro/vivo systems utilizing fluorescent microscopy and high resolution mass spectrometry.
---

Center for Innovative Technology Launches Website
9.27.16  The Center for Innovative Technology is a collaborative analytical facility specializing in a range of cutting edge mass spectrometry and confocal microscopy techniques. For more information regarding our capabilities and how we might be able to integrate our capabilities into your research needs, please visit our website!
---
Towards Integrated Omics…
Ion mobility-mass spectrometry allows for the simultaneous sampling of multiple biomolecular classes which are typically studied independently by researchers of genomics, proteomics, lipidomics, glycomics, metabolomics, etc.  Learn more…