Pet Prosthetics
Dogs and other pets with disabilities are less likely to be adopted, but have so much love to give. Adoption fees for a dog are often about $100. But, if a dog needs a prosthetic limb or other assistive mobility device, then expenses frequently run $1000 or more. This can make it financially and practically difficult for many people to adopt a pet with a physical disability. However, what if people could design and fabricate prostheses for their own pets, and they could do so inexpensively and without needing an advanced degree in prosthetics or engineering — it would be game-changing!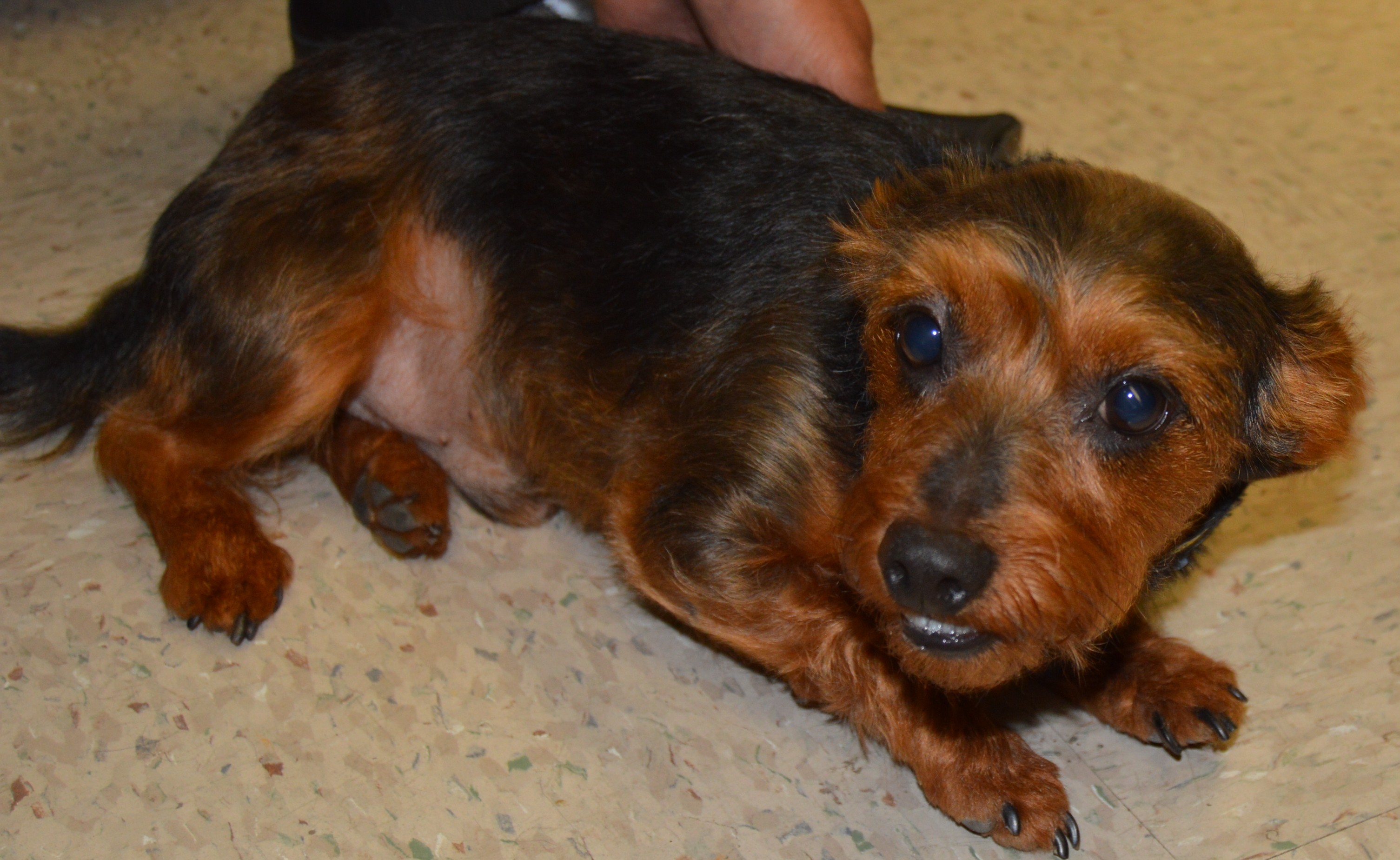 During the summer of 2015 we had the opportunity to work with Bogey, quite literally the sweetest dog you can envision. He is full of love and energy, and always smiling. However, at some unknown time before he was adopted his forelimbs were severely damaged and during healing his bones fused such that he cannot use them below his elbows. To get around he now scoots on his elbows, but his elbows get cut up on the pavement, rocks and other hards surfaces. Yet Bogey does not let his disability define him — he scoots all around, he twists and turns and plays, and even jumps off chairs. Over the course of 10 weeks we undertook a project led by undergraduate Eric Diaz, as part of the Vanderbilt University School of Engineering Summer Research Program. We had three primary objectives:
Design and build a set of prostheses that would protect Bogey's elbows, enabling him to walk more normally and with less pain and bruising.
Develop a low-cost design and that could be replicated by others with limited technical expertise.
Share the design and fabrication details freely online, so that other people could potentially use this approach to build orthotics/prosthetics for their pets with disabilities, at minimal cost and with minimal technical expertise required.
This home VIDEO compilation was taken during the 8th week of the project. After trying a dozen or more designs over the preceding weeks, this was the first prototype that really began to show strong promise. The video captures the moment of surprise and delight when we all saw Bogey walk normally for the very first time! Bogey is wearing a laboratory prototype in the video, before the design was finalized (shorter straps, less bulky, etc.) for the dog to take home.
This freely downloadable step-by-step guide documents the final fabrication process. It includes the low-cost materials and tools used, along with textual descriptions and photos of the fabrication.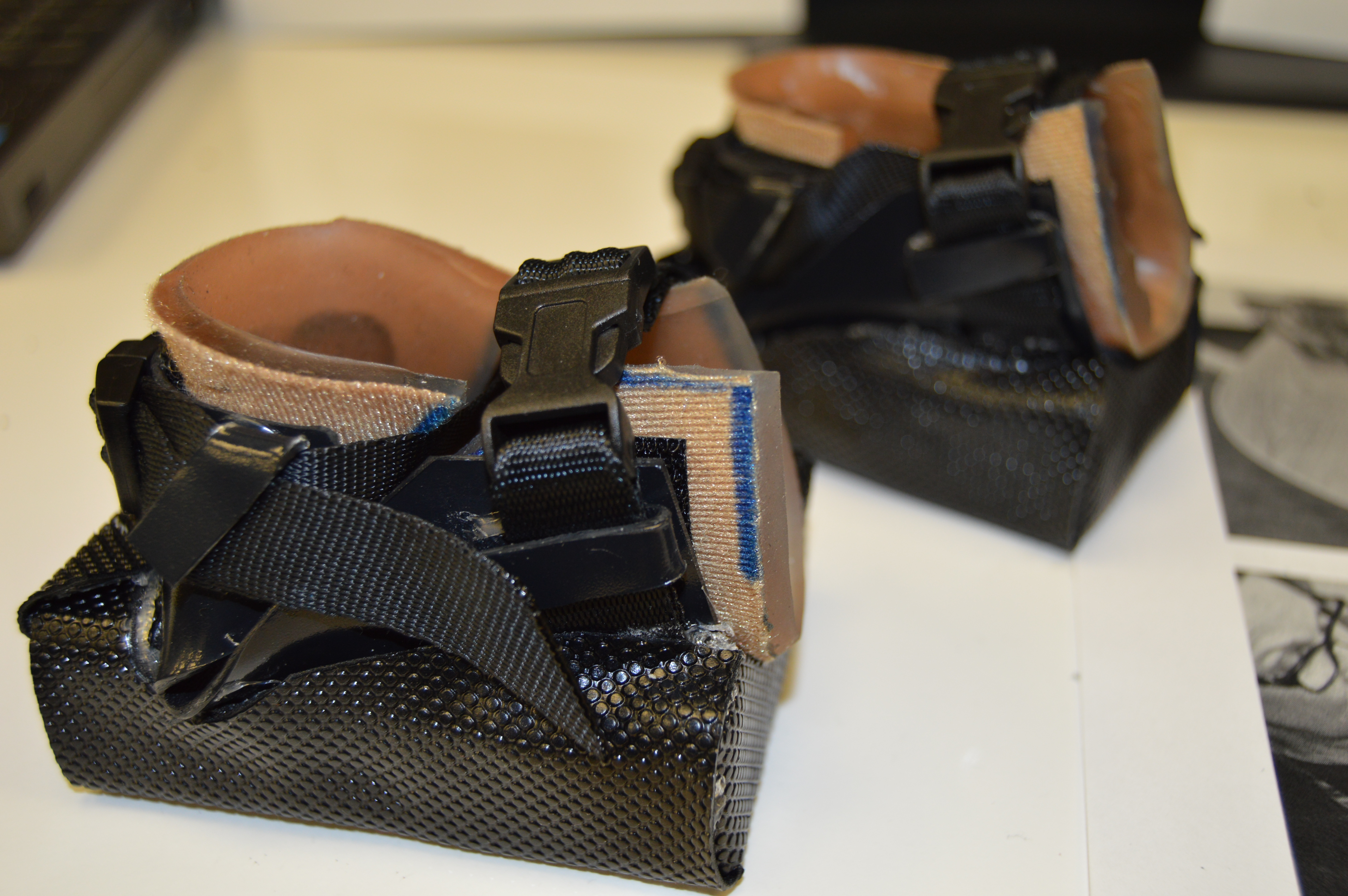 Prosthetic design, intended to protect Bogey's elbows and help him walk more normally.