Motion Analysis
BATLAB MATLAB Toolbox
The BATLAB MATLAB Toolbox is a collection of scripts that are useful for performing biomechanical movement analysis. It is not intended as a standalone or comprehensive toolbox, simply a smattering of commonly-used and helpful scripts.
New Handle for Motion Lab Calibration Pole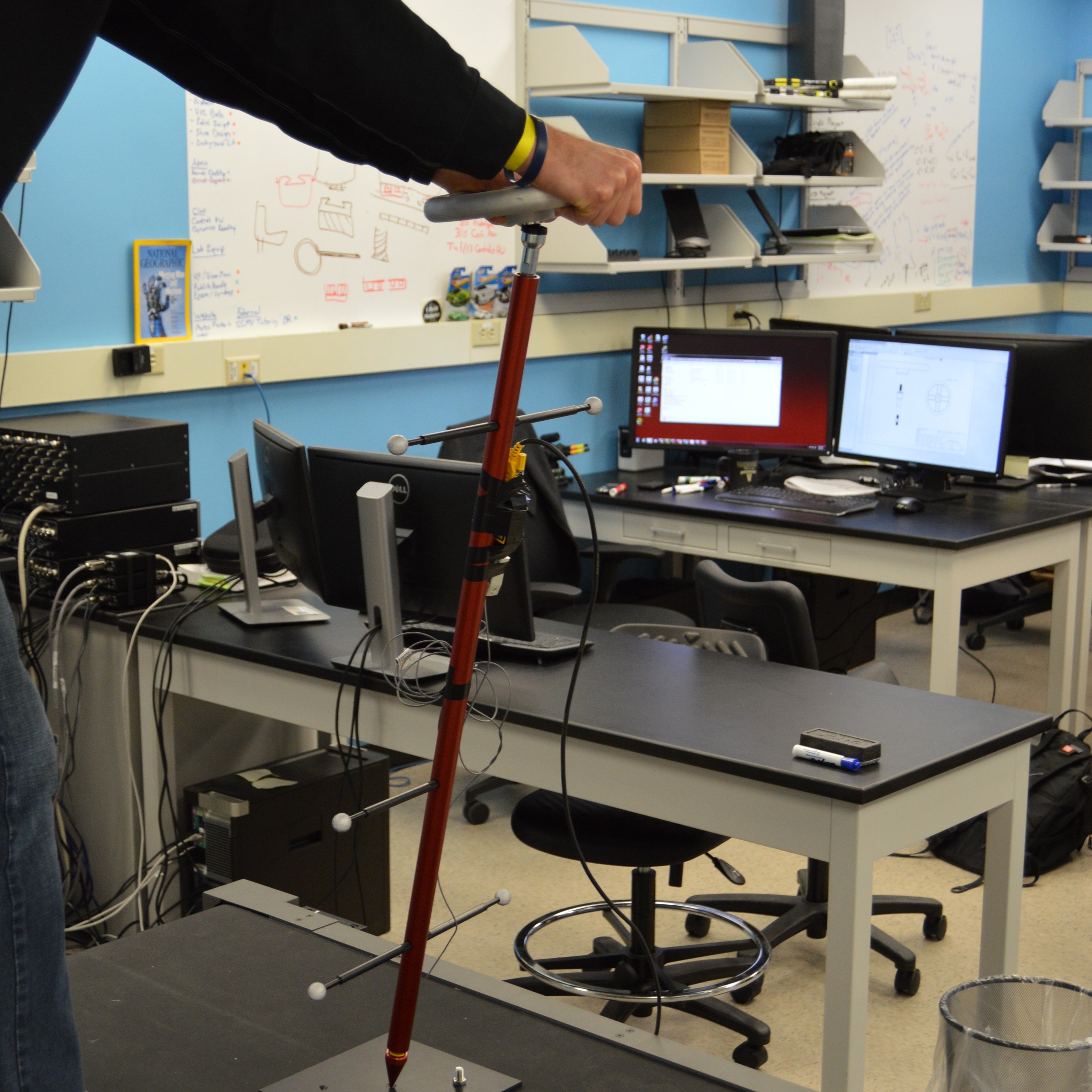 This simple handle assembly can be used to apply axial forces to a calibration pole (e.g., Motion Lab Systems MTD-2 or MTD-2LC) for calibrating force plates or force treadmills in conjunction with a motion capture system.
Download Calibration Pole Handle Photos
Download Calibration Pole Handle Files
Ultrasound Probe Marker Holder
To rigidly attach reflective markers to a linear musculoskeletal ultrasound probe (Telemed LV7.5/60/128Z-2), in order to track the 3D position and the plane of the ultrasound image via motion capture cameras. Zip file contains readme, technical drawing and .stl file for 3D printing.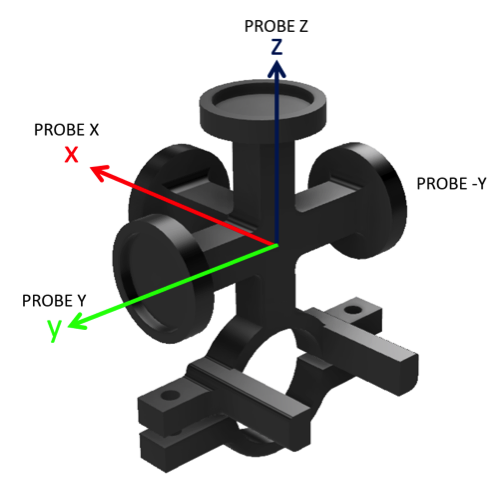 Transforming Vaco Cast into a Prosthetic Simulator Boot
The following zip file contains CAD drawings and instructions on how to turn a Vaco Cast into a prosthetic simulator boot, which affix the ankle joint and allow for a prosthetic foot to be mounted underneath one's foot.
Download Vaco Cast Mounting Plate Resources