Current Lab Members
Director
James Booth
James R. Booth is the Patricia and Rodes Hart Professor in the Department of Psychology and Human Development at Vanderbilt University. The overall goals of his research are to understand the brain mechanisms of the development of reading, math and scientific reasoning in typical and atypical populations. Prof. Booth has been continuously funded for close to two decades and has published extensively in diverse journals. He has served in various roles both within and outside of the university, such as departmental chairperson, review panel member and associate editor. Prof Booth aims to facilitate the interaction between the fields of cognition, neuroscience and education.
Post-doctoral research associates
Chris Brozdowski
Chris Brozdowski received his Ph.D. from San Diego State University and the University of California, San Diego. Chris previously worked as a postdoctoral researcher at RWTH Aachen University in Germany. His is interested understanding the influence of sign language experience on other systems, such as spatial cognition, motion perception, motor control, and reading strategy. Chris's current research program focuses on how the neural architecture for reading among Deaf and hard-of-hearing children may be influenced by language input and education history.
Neelima Wagley
Neelima Wagley is a post-doctoral researcher studying language and reading development using multimodal neuroimaging methodologies such as fMRI, fNIRS, and MEG. She is interested in the cognitive and neural architecture of reading and the development of children's word reading and reading comprehension abilities. Specifically, her program of research focuses on how early bilingual acquisition and varying language contexts influence children's emerging literacy skills, brain development, and academic outcomes. She received her PhD from the University of Michigan.
Brianna Yamasaki received her Ph.D. from the University of Washington. Her program of research focuses on understanding individual differences in language and literacy development, with an emphasis on the role of executive processes (e.g., selective attention, inhibition, working memory). In particular, her work thus far has leveraged cognitive neuroscience, behavioral co-variance, longitudinal designs, and training studies to explore the overlap between language, literacy, and general cognitive mechanisms. She is interested in exploring how executive processes, and their underlying brain systems, support and constrain language and literacy development in populations such as second-language learners and individuals with language impairments.
Doctoral students
Jin Wang
Jin Wang is a doctoral student in the Brain Developmental Lab. She is interested in the neural basis of language and reading development using functional magnetic resonance imaging (fMRI). During her doctoral studies, she will focus on how brain activation during language processing is related to reading skills in pre-school children and how early brain activation predicts the later reading performance.
Staff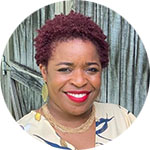 Shanté Perry
Shanté Perry is a Research Assistant for the deaf and hard of hearing literacy project in the Brain Development Lab. She has her Masters' degrees in Administration of Justice and Social Work, along with a Certificate in Paralegal Studies. She is bilingual in English and American Sign Language. She is very involved with her peers and others in the Deaf community. She is interested how brain differences in deaf and hard of hearing children are related their literacy skills.
Undergraduate honors students
Jake McDermott
Jake McDermott is an undergraduate at Vanderbilt University majoring in Neuroscience and minoring in Scientific Computing. He is currently working on an honors thesis using fMRI to investigate brain activation during the learning of a second language with morphological similarities to the first language. He plans to apply the knowledge and perspective he gains at the Brain Development Lab to a career in medicine.