Alumni
Post-doctoral research associates
Jerome Prado, Tenured Research Scientist, Laboratory sur le Language – le Cervaeu et la Cognition, Centre National de la Recherche Scientifique (CNRS)
Tali Bitan, Senior Lecturer, Department of Psychology, Haifa University
Ilaria Berteletti, Assistant Professor, Program in Educational Neuroscience, Galludet University
Donald Bolger, Associate Professor, Department of Educational Psychology, University of Maryland – College Park
Chris Brozdowski, Neuroscience Data Engineer, Data Joint, Houston
Douglas Burman, Project Manager for fMRI, Department of Radiology, NorthShore University HealthSystem
Tai-Li Chou, Professor, Psychology Department, National Taiwan University
Gillian Cooke, Research Development Manager, Interdisciplinary Health Sciences, University of Illinois – Champagne Urbana
Ozlem Ece Demir, Assistant Professor, University of Iowa
Amy Desroches, Associate Professor, Department of Psychology, University of Winnipeg
Margaret Gullick, Research Scientist, Center for Human Services Research, Albany NY
Rubi Hammer, Research Associate, Beckman Institute, University of Illinois – Champagne Urbana
Chris McNorgan, Assistant Professor, Department of Psychology, University of Buffalo
Macarena Suárez-Pellicioni, Assistant Professor, Educational Psychology, University of Alabama
Joel Voss, Assistant Professor, Medical Social Sciences, Northwestern University
Jane Wang, Research Scientist, Google DeepMind, London
Yael Weiss-Zruya, Research Scientist, Institute for Brain and Learning Sciences, University of Washington.
Brianna Yamasaki, Assistant Professor, Department of Psychology, Emory University
Doctoral students
Henrike Blumenfeld, Associate Professor, School of Speech, Language and Hearing Sciences, San Diego State University
Christine Brennan, Assistant Professor, Department of Speech, Language and Hearing Sciences, University of Colorado – Boulder.
Fan Cao, Assistant Professor, Department of Communication Sciences and Disorders, Michigan State University.
Nadia Cone, Director of Academic Technology, Rawson Saunders School – Austin.
Yuan Deng, Associate Professor, Institute of Psychology, Chinese Academy of Sciences.
Yue Gao, Graduate Student, Institute of Cognitive Neuroscience and Learning, Beijing Normal University
Shu-Hui Lee, Assistant Professor, Department of Psychology, National Tsing Hua University, Taiwan
Yanyan Li, Assistant Professor, Institute of Psychology, Chinese Academy of Sciences, Beijing, China
Melissa A. Randazzo, Assistant Professor, Communication Sciences And Disorders, Adelphi University
Li Liu, Associate Professor, Institute of Cognitive Neuroscience and Learning, Beijing Normal University.
Evar Strid, Associate Professor, Department of Literacy Education, Northern Illinois University
Jin Wang, Post-Doctoral Scholar, Graduate School of Education, Harvard University
Jessica Younger, Postdoctoral Scholar, Neuroscape, University of California San Francisco
Full Time Project Coordinators
Emily Algert, Medical Student, New York Medical College
Jordan Bigio, Medical Student, Northwestern University
John Binzak, PhD Student, University of Wisconsin – Madison
Hannah Cweigenberg, Workforce Development Specialist, Back on My Feet Austin Chapter
Clara Ekerdt,  PhD Student, Max Planck Institute for Human Cognitive and Brain Sciences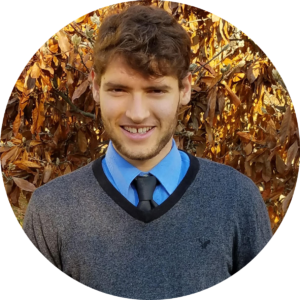 Dan Devor, American Sign Language Interpreter, Bridges Deaf and Hard of Hearing
Yasuaki Harasaki, Medical Student, Northwestern University
Stephanie Herrin, Medical Student, University of Cincinnati
Alyssa Lucio, User Experience Research Coordinator, Google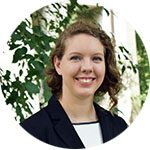 Marisa Lytle, Doctoral Student, Pennsylvania State University, State College
Kathy McGroarty-Torres, Institutional Review Board Coordinator, Northwestern University
Jennifer Minas, Technical Research Associate, Massachusetts Institute of Technology
Rachna Mutreja, Market Research Project Manager, RDA Group
Madeleine Reisgorzog, Teacher, Casa Montessori Child Development Center
Christine Saenz, Clinical and Behavioral Research Associate, Dell Medical School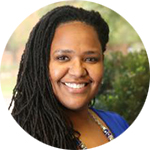 Angela Scruggs, Licensed Professional Counselor and Nationally Certified Interpreter
Rachel Watkins, Audiologist, Vanderbilt University Medical Center
Ruth Zajicek, Clinical Research Associate, Total Child Health
Undergraduate honors students
Kristin Allison, Lateral dominance for music and word "rhyming" in novice and skilled musicians
Neha Awati, Multimodal integration and auditory modulation during reading
Kathleen Barlo, An investigation of letter-sound and sound-letter consistency effects across ability
Brynn Carlson, Neural specialization of semantic and phonological processing in four-year-old children
Jimmy Cheon, Effective connectivity during a phonological judgment task in children
Daniel Choi, Arithmetic processing in children and adults
Sarah Corbridge, Spatial and verbal working memory networks with immediate and delayed reward in typically developing children and adults
Nick Davenport, A neurological basis for differences in attention deficit hyperactivity disorder subtypes
Jordan Fox, Children learning to read an artificial script
Sweta Ghatti, Using semantic and syntactic specialization to predict growth in oral language
Emily Gilley, The neural substrate of selective attention and response inhibition deficits in children with attention deficit hyperactivity disorder
Jayla Gray, Orthographic and phonological consistency effects in cortex differ in children with and without reading disability during spoken language processing
Stephanie Herrin, Investigating the effects of phonological awareness and semantic knowledge on the development of morpho-syntactic skills
Patricia Huie, The effect of intra- and cross-modal tasks on music chord position and tonality judgments
Kaitlin Kohlenbrener, Psychophysiological interaction between primary visual cortex and fusiform gyrus during visual rhyming in children
Grace Man, The role of neural numerical representations in arithmetic skill.
Rucha Mehta, Neural processing of mathematical processing
Jake McDermott, The role of the left inferior frontal gyrus in morphological processing
Caralynn Nowinski, Attention deficit disorder, electroencephalography, and intelligence/achievement: Is there a relationship?
Eugene Park, Effective connectivity of orthographic and phonological consistency effects in children
Nicole Pedroarena, Learning to read reorganizes the oral language network only in alphabetic writing systems
Amit Vira, Connectivity during phonological processing in the visual modality: Psychophysiological interaction of superior temporal gyrus and other regions in the language network
Stephanie Voss, The relation of crossmodal letter processing in reading skill
Rishi Zaveri, Orthographic and phonological cortical priming effects in children during spoken language processing