Connect-IT Efficacy Project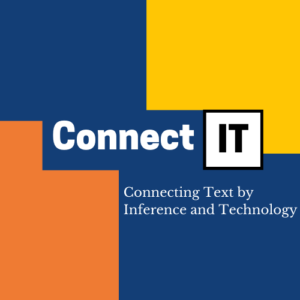 Efficacy Project
A large direct contributor to comprehension problems in middle school students with or at risk for reading disabilities is pervasive difficulty in making inferences necessary for understanding what is read. Because literacy attainments in middle school are highly predictive of postsecondary success, middle school provides a later developmental window within which to intervene for struggling adolescent readers.
Our Aims: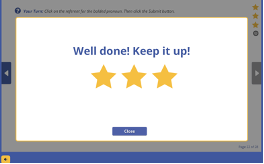 Utilizing the understanding of this developmental window for intervention, a technology-based inference-making intervention, Connect-IT-Computer, and an interventionist-led version, Connect-IT-Teacher, were developed for middle school students with or at risk for reading disabilities in an IES Development and Innovation project (Barnes, PI). Promising findings from an underpowered RCT provide the rationale for the current proposal which has the following aims: 
(1) To test the efficacy of Connect-IT-Computer and Connect-IT-Teacher for middle school students with or at risk for reading disability
(2) To compare the efficacy of the two versions of Connect-IT
(3) To test mediators and moderators of hypothesized impacts of the interventions
(4) To compare the cost and effectiveness of Connect-IT-Teacher and Connect-IT Computer versus what    schools would provide in the absence of these programs
Project Activities
Year 1: the research team will recruit schools and observe business-as-usual (BAU) classrooms to gain an understanding of the BAU practices in the schools in which the efficacy study will be conducted.
Year 2: researchers will conduct screening, pretesting, intervention implementation, and fidelity observations in the fall. They will collect follow-up testing in February-March of the Spring semester.
Year 3: most of the time will be devoted to continued data processing and entry, including transcriptions of the Connect-IT-Teacher audio recordings, coding transcriptions using the fidelity form, and post-processing of individual student Connect-IT-Computer data from within the lessons.
Year 4: researchers will finalize data coding and analysis and complete the cost-effectiveness analysis, and dissemination of findings.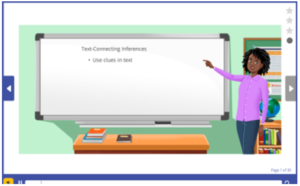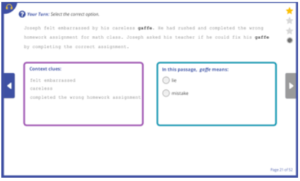 Products
Products include information about the efficacy of the Connect-IT-Computer and Connect-IT-Teacher intervention over business as usual intervention as well as in comparison to each other, and related costs and cost-effectiveness. The project will also result in a released final data set, peer-reviewed publications, and presentations as well as additional dissemination products that reach education stakeholders such as practitioners and policymakers.