Research
Their work highlights that CD40 expression correlates with the type I anti-tumor response and better survival. Pan-cancer bioinformatics characterization reveals it reduced CD40 expression in 11 cancer types, including RASmut melanoma compared to nevi. Furthermore, RAS mutation correlates with reduced CD40 expression in malignant melanoma, and that CD40 expression is associated with a better response to immune checkpoint blockade therapy in melanoma. This work was funded by grants from the Department of Veterans Affair and the NCI.
Preclinical study supports rigosertib as booster to immunotherapy treatment for melanoma.
Jul. 1, 2021

A team of Vanderbilt researchers have shown in a preclinical study that the investigational drug rigosertib could be a potential booster treatment to elicit response to immunotherapies among melanoma patients.
While immune checkpoint blockade therapies are already an established first-line treatment for metastatic melanoma patients, these immunotherapies are effective for about 52% of patients. The team of researchers, utilizing mouse models and patient-derived xenografts, investigated whether rigosertib would enhance response to these immunotherapies.
Their study, published online June 6 in Molecular Cancer, indicated that rigosertib was well tolerated in mice, inhibited tumor growth by about 50% as a stand-alone treatment and by about 70% when combined with anti-PD1 and anti-CTLA-4 immunotherapies.
The investigators also found that rigosertib, or combination of the BRAF/MEK targeted therapies dabrafenib and trametinib, increased levels of a CD40 protein. High levels of this protein correlate with beneficial T-cell responses and better survival. CD40 expression by melanoma cells is also associated with therapeutic responses to immune checkpoint blockade immunotherapies.
The study reveals a novel role of RAS/RAF/P13K inhibition for inducing immunogenic cell death by inducing CD40 expression on melanoma cells as well as inducing an anti-tumor immune response. More importantly, it provides preclinical evidence for the combination of rigosertib and immune checkpoint blockade treatment as potential therapy for patients with metastatic melanoma. This is especially important since melanoma patients who do not have BRAF mutation but exhibit NRAS mutation, or have neither BRAF nor NRAS mutation, can be treated with rigosertib.
"We are very encouraged by these findings and expect a new clinical trial to launch soon combining rigosertib with anti-PD-1 for melanoma patients who are resistant to anti-PD-1 therapy alone.  We are working with Drs. Doug Johnson and Caroline Nebhan to launch this trial", said senior author Ann Richmond, PhD, professor of Pharmacology and Ingram Professor of Cancer Research.
The study's lead author is Chi Yan, PhD, who designed the research approach with Richmond, and performed the experiments with Nabil Saleh and Jinming Yang, PhD ,with assistance from Caroline Nebhan, MD, PhD, Anna Vilgelm, MD, PhD, E. Premkumar Reddy, PhD, Joseph Roland, PhD, Douglas Johnson, MD, MSCI, Sheau-Chiann Chen, PhD, Rebecca Shattuck-Brandt, PhD, and Gregory Ayers, MS.
Article written by  Tom Wilemon
---
Study reveals new strategy for reducing tumor growth, metastasis.
Dec. 17, 2020
by Leigh MacMillan
A team of Vanderbilt investigators has discovered that blocking a certain signaling pathway boosts antitumor immunity and reduces tumor growth and metastasis in models of breast cancer and melanoma.
The findings, reported in the journal Cancer Immunology Research, add mechanistic insight and support for the therapeutic potential of drugs that are currently being tested in clinical trials for various types of cancer.
The studies focus on the complex interplay of signaling factors and immune system cells in the tumor microenvironment. To grow and survive, a tumor must evade the body's immune response against it. One way tumors do this is by secreting factors that recruit a set of cells called myeloid-derived suppressor cells (MDSCs), which originate in the bone marrow and can suppress the T cell-mediated immune response.
Ann Richmond, PhD, Ingram Professor of Cancer Research and professor of Pharmacology, and her team have long studied tumor-secreted chemokine factors and their receptors on MDSCs, in particular the receptor CXCR2. CXCR2 is a key chemokine receptor involved in the movement of MDSCs into developing tumors and the pre-metastatic niche.
"We had the hypothesis that if we could target CXCR2 in myeloid cells, we might ablate the trafficking of MDSCs into the tumor microenvironment and thereby enhance the immune response to a developing tumor," Richmond said.
The researchers, led by Jinming Yang, PhD, staff scientist, and Chi Yan, PhD, research instructor in Pharmacology, did just that.
They developed a mouse model with a targeted deletion of the CXCR2 gene in myeloid cells and studied the development of tumors from implanted breast cancer or melanoma cells. They found reduced tumor growth and metastasis for both types of tumors in mice missing CXCR2 signaling in myeloid cells.
An in-depth analysis of immune cells and chemokine factors in the tumors revealed surprises, Richmond said. In addition to a reduction in MDSCs in the tumors, the researchers found increased numbers of B cells (of the B1b type) and CD8+ T cells, which kill tumor cells, along with increased levels of the chemokine CXCL11.
"This is a paradigm shift — the idea that by simply blocking CXCR2 expression by myeloid cells, there is an influx of B cells making CXCL11, which then recruits T cells into the tumor microenvironment," Richmond said. "Moreover, since the loss of CXCR2 expression in myeloid cells led to depletion of MDSCs, there is also reduction in MDSC suppression of the CD8+ T cell antitumor activity.
The final result is stronger antitumor immunity that suppresses tumor growth and metastasis."
The researchers demonstrated that the effect was dependent on both the B cells and the CD8+ T cells and that when either of these cell populations were depleted from mice missing CXCR2 expression in myeloid cells, the inhibition of tumor growth was markedly reduced.
Importantly, Richmond noted, using systemic delivery of a drug that blocks the CXCR2 receptor produced the same effects in tumors implanted in control mice.
"The CXCR2 antagonist we used is currently in clinical trials in combination with immune therapy for patients with melanoma, and our studies have now substantiated the intricate mechanism that's involved," Richmond said. "Patients don't all respond to any one therapy, so being able to see how these various immune cells are being modulated with CXCR2 antagonist provides mechanistic insight into how CXCR2 antagonist combined with immune checkpoint inhibitor therapies might work in patients."
To explore whether the B cell-CXCL11 signaling axis may be important in breast cancer and melanoma prognosis, the researchers queried databases of human molecular cancer data (TCGA and GEO-NCBI). They found positive correlations among B cell markers, CXCL11 and a CD8+ T cell marker in association with increased survival among breast cancer and melanoma patients.
"These data appear to confirm that B cells and CXCL11 are working together to bring in more T cells to enhance tumor killing and survival," Richmond said.
Moving forward, the researchers are testing combinations of CXCR2 inhibitors, immune therapies and other signaling pathway inhibitors in various cancer models.
Other Vanderbilt investigators contributing to the studies included Anna Vilgelm, Sheau-Chiann Chen, Gregory Ayers and Christopher Johnson. The research was supported by grants from the National Institutes of Health (CA034590, CA243326, CA116021, CA006845, CA233770) and from the U.S. Department of Veterans Affairs.
Investigational agent called KRT-232.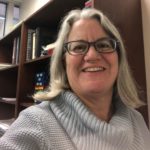 Recent research from the lab of Ann Richmond tested an investigational agent called KRT-232 to see if mice responded better to it compared to treatment with the standard drugs. They found that the mice fell into 3 groups: (1) those that responded best to the standard drugs but not to KRT-232, (2) those that responded well to the standard drugs AND KRT-232 together, and (3) those that responded to KRT-232 alone, but did not benefit from the other drugs.
~
This research shows that this new drug, KRT-232, is promising for treating patients that don't respond to the standard therapy! Even better: the Richmond group found that certain genetic mutations — including one that's routinely screened already! — could serve as an indicator for which patient will respond to which therapeutic strategy. Vanderbilt Basic Sciences on Instagram: "Current treatments for metastatic melanoma, an aggressive type of skin cancer, work well for about 60% of patients. The American Cancer…"
Immunotherapy and the History of Chemokines