Richmond Lab Members:

Jinming Yang, Ph.D.
Cancer initiation and progression depends on escape from host immunosurveillance. A large body of evidences revealed a subset of recruited myeloid-derived suppressor cells (MDSCs) into tumor microenvironment (TME), contributing to cancer immune evasion. The myeloid cells would be attractive target for regulating adaptive immunity in cancer.  Using lung metastatic melanoma model and inducible melanocyte BrafV600E/Pten-/- mouse model, we knockout chemokine receptor, CXCR4 leading to reduced FasL-expressing myeloid cells, increased NK cells expressing FasL, induced IL-18 cytokine to promote NK cell population, all together confer for NK controlling antitumor immunity. While we knockout chemokine receptor, CXCR2 leading to release MDSCs mediated cell-cell inhibition on the functions of cytotoxic T cells in the TME. In addition, induced CXCL13 leading to increased B cell population, specifically B1b subpopulation. The B1b cells producing CXCL11 cytokine contributes to effector CD8 T cells win the battle against malignancy in the TME. Applicating these receptor antagonists also archive antitumor goals in vivo, providing important clinical implication. Target deletion of CXCR2 on melanocytes is going on with amazing biological effect on an inducible melanoma model.

Caroline Nebhan, M.D., Ph.D.,
Research Fellow
It is my goal to become a translational physician-scientist specialized in the field of melanoma. Clinically, I aspire to provide excellent patient care with an emphasis of scientific expertise and commitment to the physician- patient relationship. Scientifically, I hope to become a leader in the field of melanoma research and serve as primary investigator of a translational research laboratory, contributing to the to the field of targeted therapies and immuno-oncology to improve the lives of cancer patients. My academic training has provided me with a solid foundation in basic science, medicine, and cancer biology. As an undergraduate, I spent four years researching in the lab of Donna Webb, PhD, evaluating the role of actin-regulatory proteins in the process of dendritic spine and synapse formation. Through the guidance of Dr. Webb and my graduate student mentors, I became proficient in cell culture, cloning, confocal microscopy, and protein analysis as I studied mechanisms of neuronal cytoskeletal regulation. I gained experience with basic laboratory technique, hypothesis generation, experimental design, data analysis, scientific writing and publication. My undergraduate research experience was overwhelming positive, and instilled in me a passion for the creation of new knowledge through biomedical research.

Rebecca Shattuck-Brandt, Ph.D.,
Staff Scientist
As a staff scientist I investigate the intracellular signals that are important in the tumor microenvironment and in the pre-metastatic niche to reduce the establishment of metastatic lesions. Recently, following basic discoveries on the pathways involved in tumor growth, we have developed translational studies using patient derived xenograft models to explore new therapeutic approaches for breast cancer and melanoma. We are currently characterizing the role of immune checkpoint inhibitors in combination with several small molecule inhibitors that affect melanoma and breast cancer growth and metastasis using patient derived xenografts and mouse tumor models. I also participate in the training of underrepresented minority students.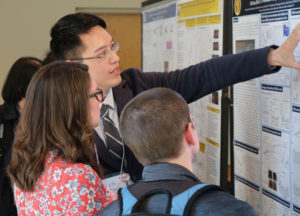 Chi Yan, Ph.D., Research instructor
Chi has a broad background in cancer biology, with specific training and expertise in immuno-oncology and molecular/cellular biology research and bioinformatic analysis. His current work in the Richmond lab at Vanderbilt University focuses on the design and preclinical evaluation of novel therapeutic strategies for treatment of metastatic melanoma and breast cancer. He is currently characterizing the role of a number of small molecule inhibitors targeting RAS/RAF/MEK & PI3K/AKT/mTOR & IDO pathways and immune check-point inhibitors (e.g., α-PD1/CTLA4) that affect melanoma and breast cancer growth and metastasis. We use immunocompetent & immunodeficient mouse models and patient-derived xenograft & organoid models and apply bulk and single cell RNA-Seq, RPPA and multiparameter flow cytometry & multiplex immunohistochemistry for transcriptome, proteome and immunome screening. His research aims to enhance the antitumor immune responses when combined with targeted and immune-based therapies. Our research has a strong translational focus and can generate new therapeutic approaches to stimulate antitumor immunity to improve care for patients with melanoma and breast cancer.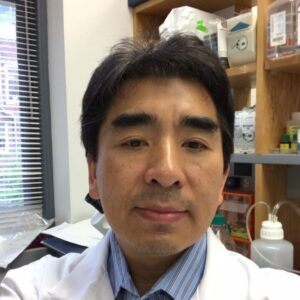 Weifeng Luo, Ph.D.,
Staff Scientist

Kennedy Bullock, PhD Candidate at
Vanderbilt University
Kennedy  received her B.A. in Molecular and Cellular Biology from Vanderbilt in 2018 and is currently a graduate student in the department of pharmacology. Her research is focused on better understanding the characteristics of breast tumors that make them more or less responsive to immune checkpoint inhibitor therapies. She is also interested in understanding how therapies that either are currently used or are in various stages of clinical trials may shift the tumor microenvironment to make tumors more responsive to checkpoint inhibition. When not in the lab, she  enjoys exploring the hiking trails around Nashville with my dog.

Judy Min, Vanderbilt University Undergraduate Student
Judy is  a junior undergraduate student at Vanderbilt University majoring in Medicine, Health, and Society with a minor in Biological Sciences. In the Richmond Lab, she is currently working with staff scientist Dr. Shattuck-Brandt. During her free time, she enjoys listening to music, watching movies, and trying out new restaurants in Nashville."

Zhizhu Zhang, Vanderbilt University Undergraduate Student
Zhizhu Zhang is a rising senior majoring in Molecular and Cellular Biology and minoring in Art. She is currently working with graduate student Kennedy Bullock on understanding the AKT inhibitors and its combination treatment with immune checkpoint inhibitors in various breast cancer models. In her spare time, she enjoys drawing, traveling and cooking.
Tiara Oldfield, Vanderbilt University Undergraduate Student
Tiara is a junior undergraduate student majoring in Chemical Biology and the Communication of Science and Technology. She is currently working under the guidance of Dr. Nebhan to investigate the novel Ras-pathway inhibitor Rigosertib. When not in the lab, she can be found binging the latest show on Netflix and trying out new coffee shops around the city.

Kerry Whalen Vazquez,
Administrative Assistant
March 2021
Left to right : Weifeng Luo PhD, Chi Yan PhD, Jinming Yang PhD, Rebecca Shattuck-Brandt PhD, Ann Richmond PI & PhD, Caroline Nebhan MD PhD, Kennady Bullock PhD candidate, Judy Min undergraduate student Vanderbilt University, Kerry Whalen Vazquez administrative assistant. Missing from photo Tiara Oldfield and Zhizhu Zhang undergraduate students Vanderbilt University.
TEAM WORK!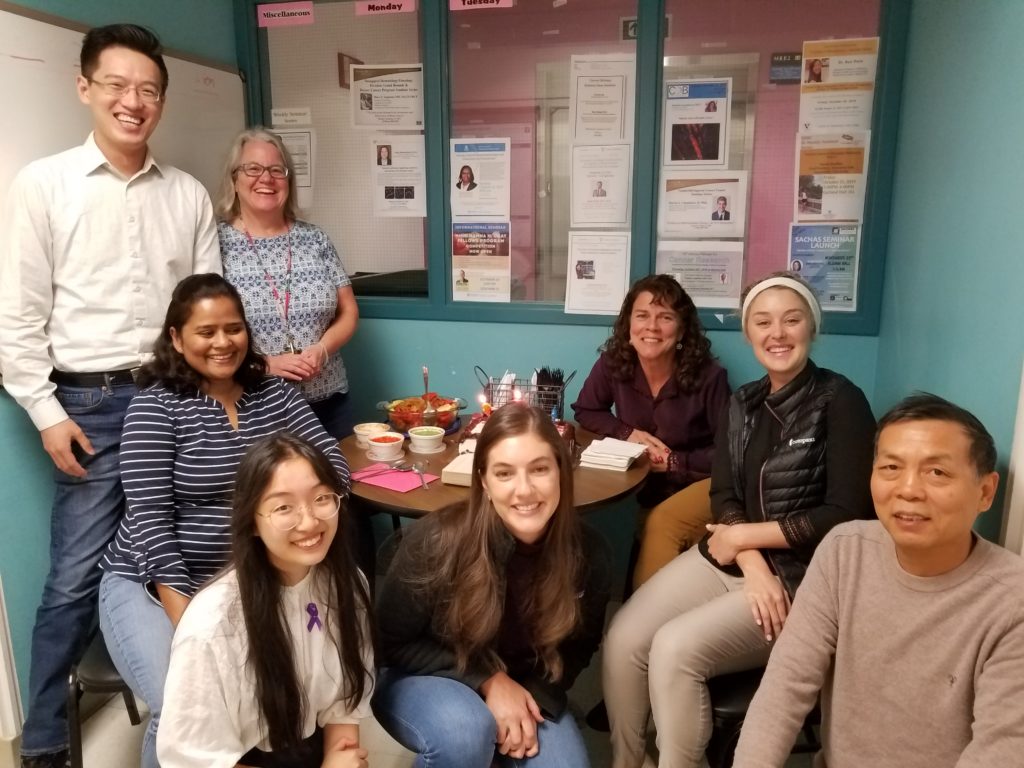 Pot Luck luncheon
Holiday Gatherings: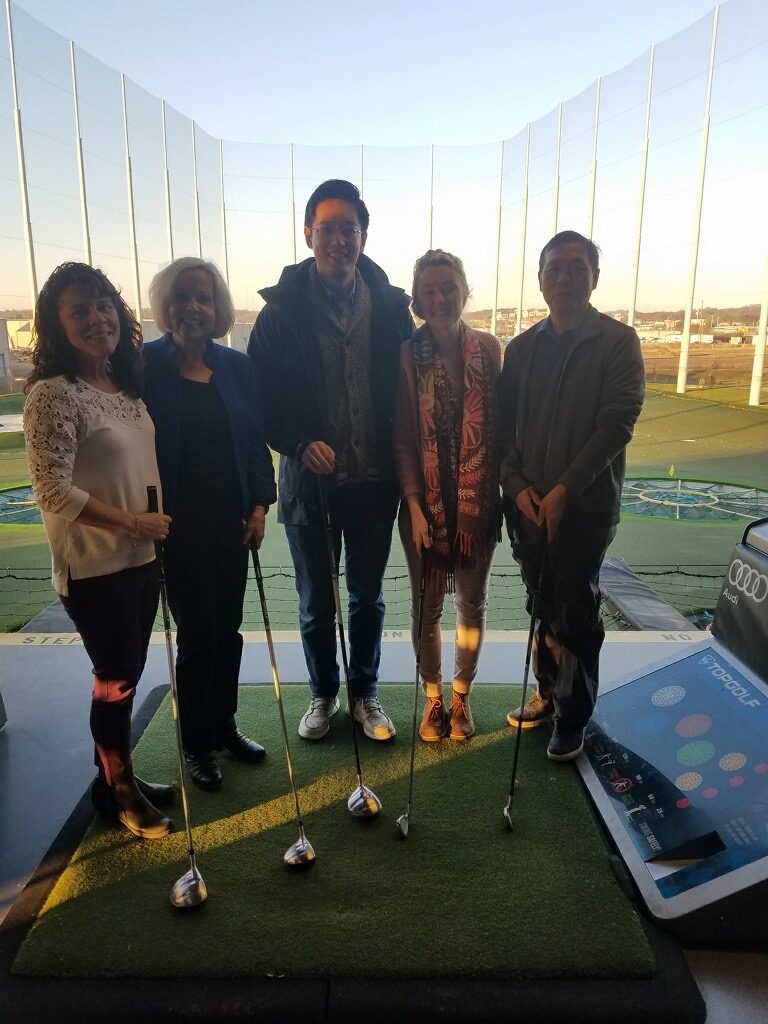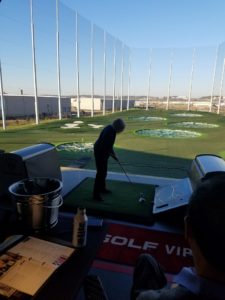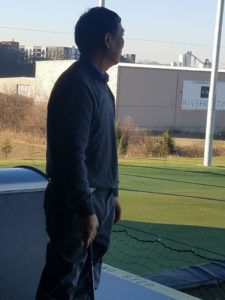 TOP GOLF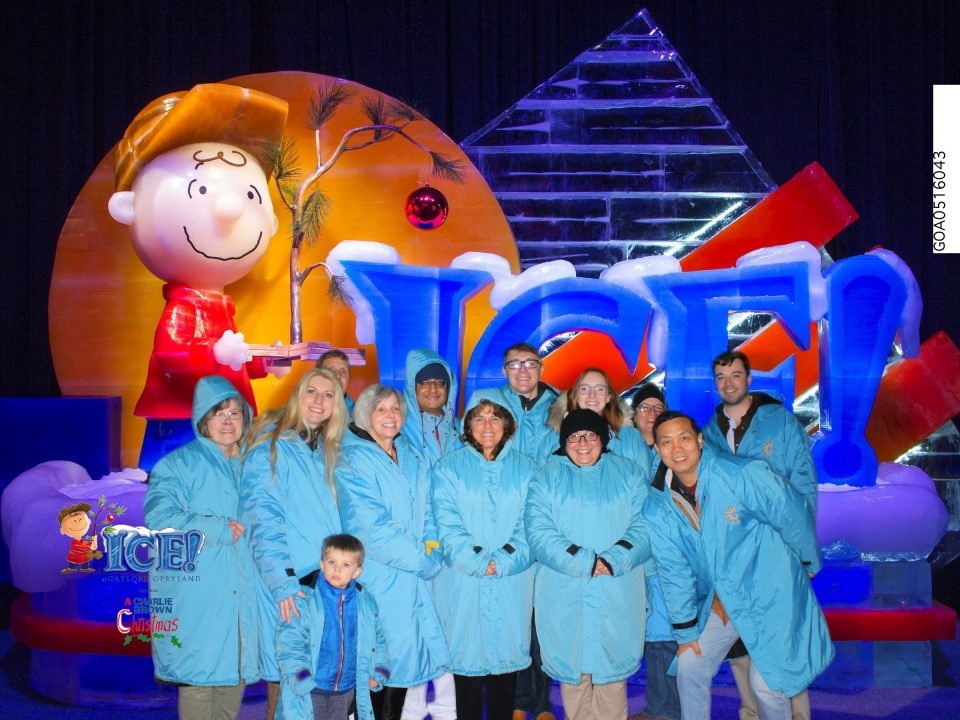 GAYLORD OPRYLAND ICE EXHIBIT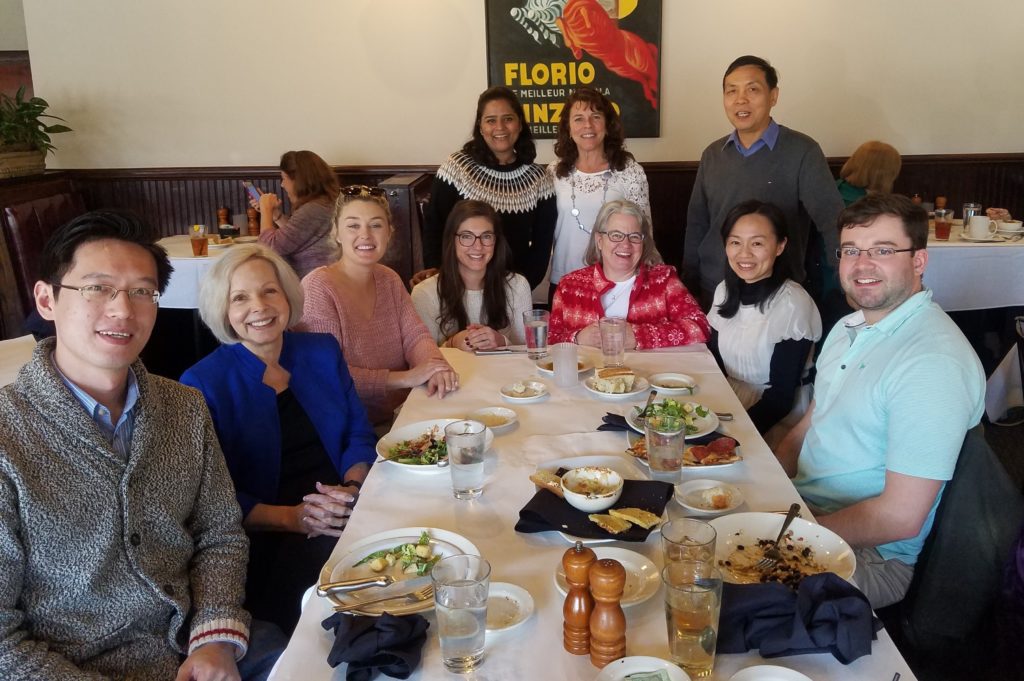 FOOD, FOOD AND MORE FOOD !!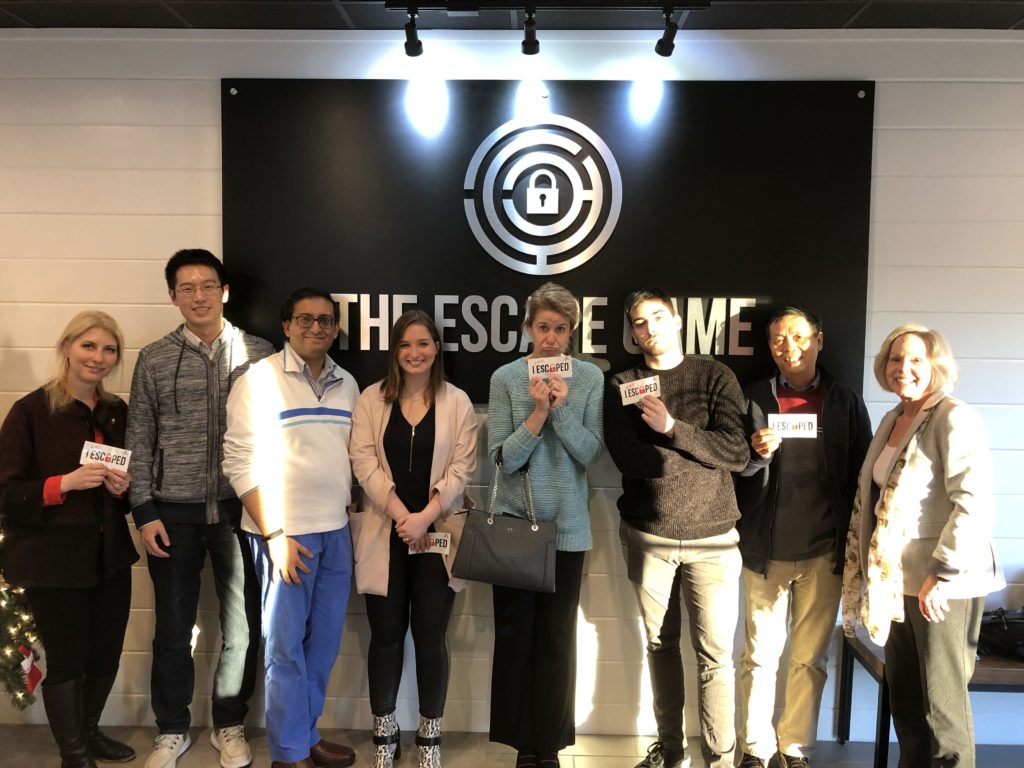 How many Ph.D.'s does it take to get out of the Escape Room?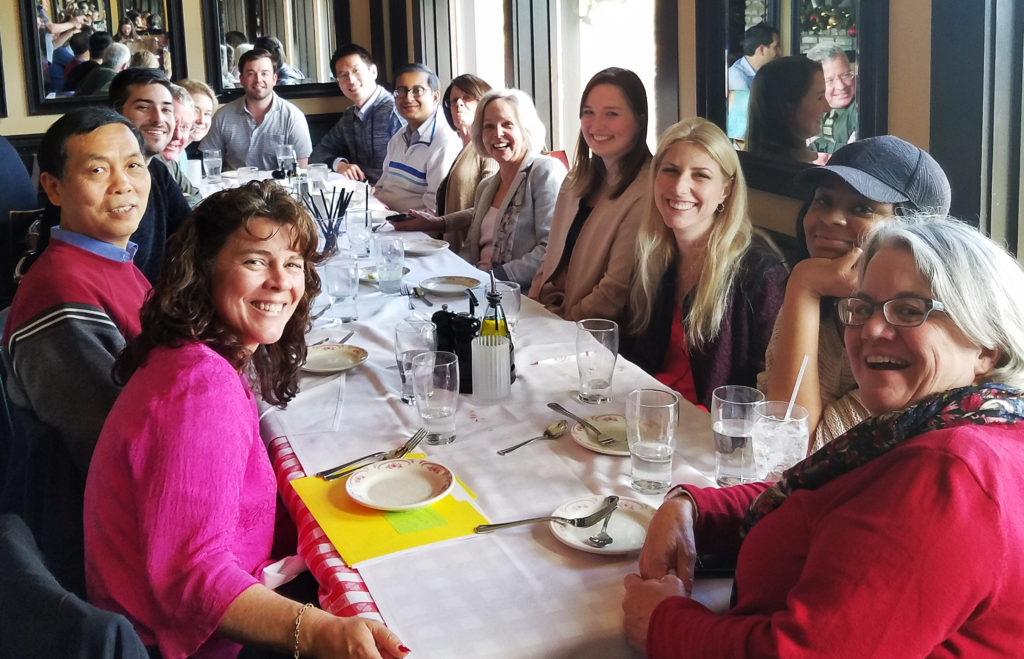 Current and Former lab members: Jennifer Brazil and Kerry Vazquez–Administrative Assistants, Andrew C. Johnson–Lab Manager, Brandon Piyevsky–Research Assistant II, Jinming Yang, Ph.D.–Staff Scientist, Nabil Salah, M.S.–Research Assistant III, Anna E. Vilgelm, MD/PhD, Research Assistant Professor, Chi Yan, Ph.D., Postdoctoral Fellow, Rebecca Shattuck-Brandt, Ph.D., Staff Scientist, Ashlan N. Blevins, Research Assistant, Anthony Daniels, MD/Ph.D., Assistant Professor, Kenya Collins, Graduate Student
---
Ann Richmond Lab Lab Members