News
April 2019
The Osheroff Lab is excited to welcome Jessica Collins as a new graduate student!
January 2020
Looking to do 2D gel electrophoresis? Our new methods chapter gives detailed instructions on how to separate DNA topoisomers.
https://link.springer.com/protocol/10.1007/978-1-0716-0323-9_2
December 2019
Neil was elected President of the International Association of Medical Science Educators – congratulations!
October 2019
Elizabeth and Alexandria dissect the mechanism of action of GSK126, a Novel Bacterial Topoisomerase Inhibitor, in 3 separate species – published now in Biochemistry.
https://pubs.acs.org/doi/10.1021/acs.biochem.9b00805
September 2019
Neil gave the opening talk for the EMBO Workshop on DNA Topology and Topoisomerases in Genome Dynamics held in Les Diablerets, Switzerland. Alexandria and Esha had the opportunity to present their work at the student-focused meeting preceding this.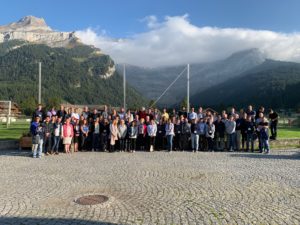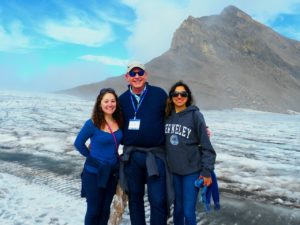 August 2019
Welcome to Jeffrey Jian, our newest graduate student!
June 2019
The lab welcomes Nyasha Gombami (for summer number two in the lab) and Jordan Stacy.
Elizabeth and Alexandria got to hear some great microbiology talks at ASM Microbe in San Francisco.
Neil received the 2019 Distinguished Career Award for Excellence in Teaching and Educational Scholarship at the annual meeting of the International Association of Medical Science Educators – congrats!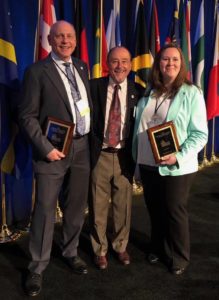 Esha's first-author paper on the actions of the natural product 6,6'-dihydroxythiobinupharidine against human type II topoisomerases is out now!
https://www.sciencedirect.com/science/article/pii/S0960894X19303701?via%3Dihub
May 2019
Good luck at St. Jude, Elizabeth! We will miss you!
March 2019
Check out the new Cell Chem. Biol. paper that examines topoisomerase II-mediated DNA bending and cleavage site specificity.
https://pubmed.ncbi.nlm.nih.gov/30713098/
February 2019
Elizabeth's paper detailing the mechanism of action of Gepotidacin against Staphylococcus aureus gyrase is now online!
https://pubs.acs.org/doi/10.1021/acsinfecdis.8b00315
We have officially joined social media (a.k.a. we have a twitter @Topo_Lab).
January 2019
The Osheroff Lab survived the altitude during our stay in Snowbird, UT, for the Keystone Symposium on DNA Replication and Genome Instability.
Congratulations to Dr. (Dr.) Elizabeth Gibson on another doctorate completed!
Thankfully, Lorena will be just a few buildings away in her new communications position, but we will miss her regardless.
December 2018
Congratulations to Dr. Lorena Infante Lara for a successful thesis defense!
November 2018
Nyasha won first place in undergraduate poster presentations for Physiology and Biochemistry at the Kentucky Academy of Science's 2018 Annual Meeting.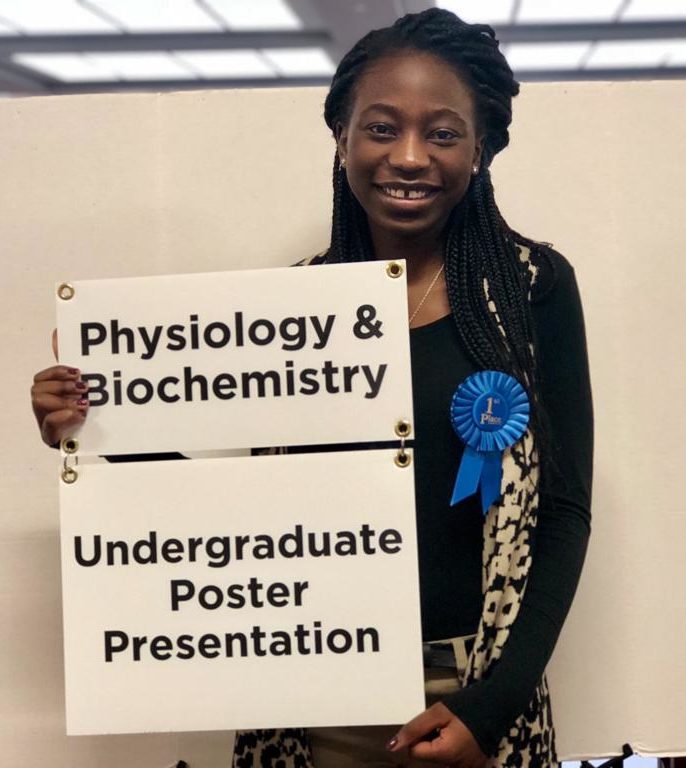 October 2018
Nyasha, our 2018 ASPIRNAUT summer intern, attended the American Society of Nephrology (ASN) Kidney Week in San Diego, California.
September 2018
Neil was awarded the Richard Armstrong Mentoring Award, an overdue recognition!
August 2018
The lab welcomes Yao Jiang, a junior at Vanderbilt.
July 2018
Alexandria's first paper, detailing her work with polyamine derivatives of etoposide, is now online!
https://www.sciencedirect.com/science/article/pii/S0960894X18305614?via%3Dihub
The Osheroff Lab enjoyed the GRC on Topoisomerases at Mount Holyoke.
June 2018
Congratulations to Esha Dalvie and Alexandria Oviatt for passing qualifying exams!
Welcome to our new ASPIRNAUT summer intern, Nyasha Gombami.
May 2018
The lab welcomes Justin Lopez!
Elizabeth has a new paper online entitled "Mechanism of Action of Mycobacterium tuberculosis Gyrase Inhibitors: A Novel Class of Gyrase Poisons."
https://pubs.acs.org/doi/10.1021/acsinfecdis.8b00035
February 2018
Lorena has published a new paper on her work titled "Coupling the core of the anticancer drug etoposide to an oligonucleotide induces topoisomerase II-mediated cleavage at specific DNA sequences."