Research summary:
In the search for deeper insights into the molecular mechanisms of human diseases, the challenges of capturing the complex and dynamic interplay between cells and their environment remain a pressing concern. While current biological studies often focus on constant environmental conditions, the reality is that the gradual exposure of humans to harmful environmental conditions can have profound effects on signal transduction and gene regulatory pathways, contributing to disease pathogenesis. Moreover, the variability in disease outcomes and response to treatment among individuals with the same condition underscores the need for a more nuanced and single-cell approach to disease research.
To address these limitations, the Neuert lab has set out to shed light on the fundamental mechanisms of signal transduction and gene expression in normal and disease physiology in the context of gradual and physiologically relevant environmental changes and single-cell variability. Employing a quantitative framework to explore a range of biological questions in model organisms and healthy and diseased tissue, the lab integrates a suite of cutting-edge techniques, including single-cell, single-molecule, and genome-wide approaches, with computational data analysis, genetics, molecular biology, chemical profiling, and single-cell predictive computational modeling.
In the course of these endeavors, the lab has made significant strides in uncovering novel discoveries, which are detailed in its research section and publications. Key questions of interest to the lab include:
How do individual cells perceive physiologically relevant environments?
How do proteins generate dynamic behavior within a single cell?
How do cells regulate coding and non-coding genes in physiologically relevant dynamic and stochastic environments?
And how can single-cell behavior be computationally modeled and predicted to yield novel biological insights into both normal and mutated cells?
As evidenced by its commitment to Diversity, Equity, and Inclusion, the Neuert lab provides a welcoming and supportive mentoring environment for researchers from all backgrounds. Through its innovative and multi-disciplinary approach to disease research, the lab is poised to make significant contributions to the field, providing new avenues for improving human health in the years to come.
Presentations
September 2022 – Gregor will present at the virtual Signaling Dynamics Seminar Series at UC Davis, CA
July 2022 – Gregor will present at the Systems Biology of Human Disease Conference at Vanderbilt Univresity, Nashville, TN
July 2022 – Gregor will present at the q-bio Conference at Colorado State University, Fort Collins, CO
March 2022 – Blythe will present at the Cold Spring Harbor Meeting on Systems Biology: Global Regulation of Gene Expression in Cold Spring Harbor.
August 2021 – Hossein, Jason and Gregor will present at the Finding Your Inner Modeler IV – virtual Workshop at UIC Chicago, IL –
July 2021  – Gregor will present at the virtual q-bio summer school at the Colorado State University, Fort Collins, CO
July 2021  – Gregor will present at the virtual Signaling Dynamics Seminar Series at UC Davis, CA
May 2021 – Hossein and Gregor present at the Cold Spring Harbor Meeting on Cell Dynamics and Modeling in Cold Spring Harbor
May 2021 – Gregor presents at the NIH Systems Biology Interest Group (virtually)
March  2021 – Gregor presents at the Physics Colloquium at the University of Minnesota
Funding and Support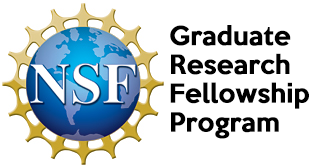 National Institute of General Medical Sciences (NIGMS)
National Cancer Institute (NCI)
American Heart Association (AHA)
Interdisciplinary Graduate Program (IGP)
Quantitative and Chemical Biology program (QCB)
Biomedical Engineering graduate program (BME)
Chemical and Physical Biology graduate program (CPB)
Molecular Physiology and Biophysics graduate program (MPB)
Medical Scientist Training Program (MSTP)
Biomedical Informatics graduate program
Human Genetics Graduate Program