Research Interests
Our lab is part of the Warren Center for Neuroscience Drug Discovery and we are interested in understanding the pathophysiology of neurodevelopmental disorders to develop and assess novel therapeutics. We study Parkinson's disease, schizophrenia, Alzheimer's disease, and other neurological and psychiatric disorders and are particularly interested in several monogenic neurodevelopmental disorders including the following:
MECP2-associated disorders

Rett syndrome (RTT)
MECP2 Duplication syndrome (MDS)
CDKL5 deficiency disorder
Pitt-Hopkins syndrome
Neurofibromatosis Type I (NF1)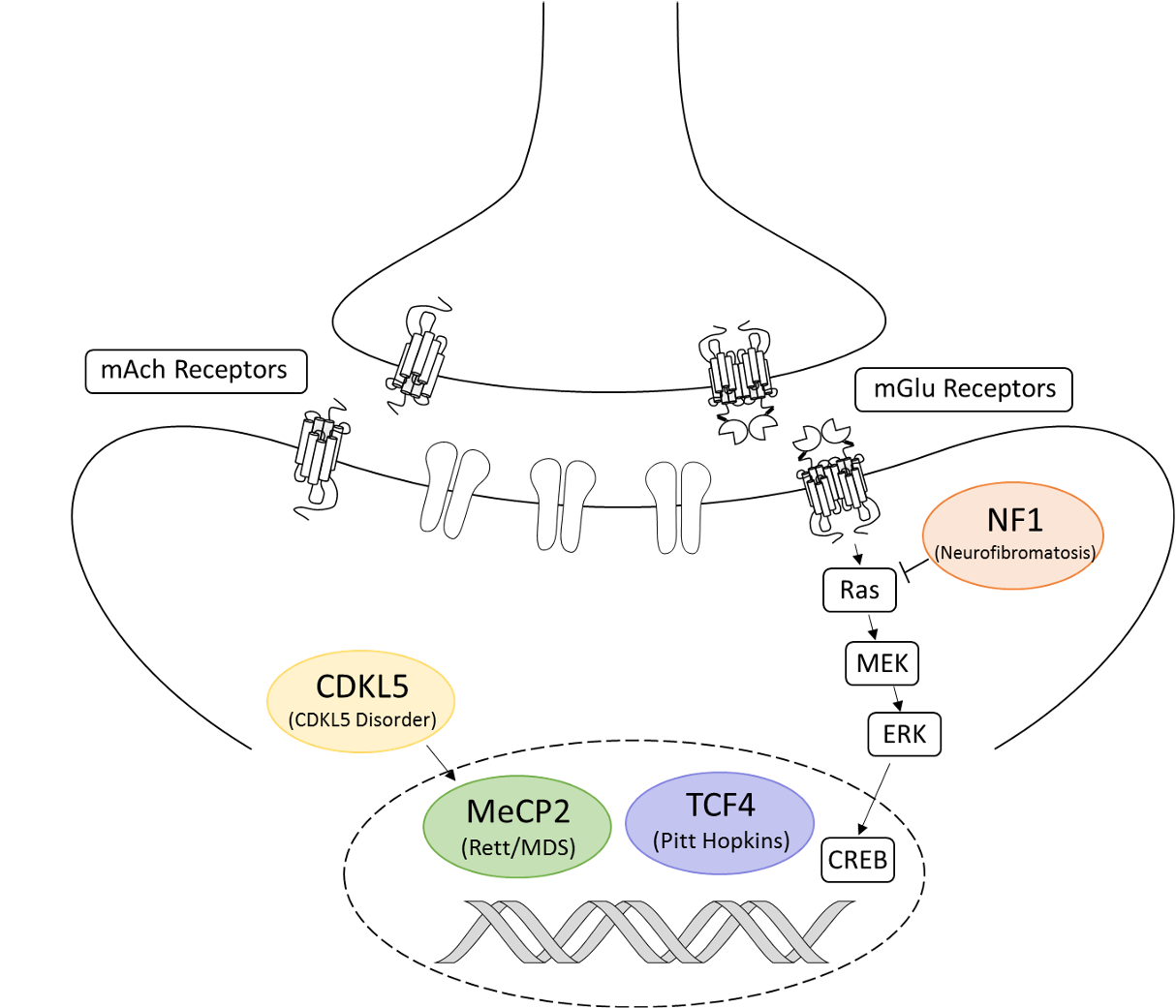 We are investigating the potential of metabotropic glutamate receptors (mGlu1-mGlu8) and muscarinic acetylcholine receptors (M1-M5) as therapeutic targets for these disorders. These receptors are amenable to  small molecule therapeutic development, and as part of the WCNDD, we have access to novel tool compounds and drug candidates that target these receptors. In addition, we are assessing the safety of genetically targeting MECP2 for the treatment of RTT and MDS.
To test the efficacy of compounds and understand the biology of these disorders, we employ a comprehensive set of approaches such as molecular biology and pharmacology, electrophysiology, and in vivo pharmacology. We're always looking for new team members and would love for you to join us!