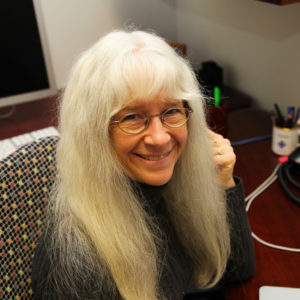 Carol Rouzer, Ph.D., M.D.
Senior Science Writer

---
I was born and raised in Hagerstown, Maryland and attended Western Maryland College (now renamed McDaniel College), where I received a B.A. degree in Chemistry in 1976. I then left Maryland for New York City, where I spent 7 years in the Rockefeller University/Cornell University Medical College M.D.-Ph.D. program, completing my Ph.D. degree in biomedical sciences in 1982, and my M.D. degree in 1983. My interests in arachidonic acid metabolism next took me to Stockholm, Sweden for a post-doctoral position with Nobel laureate, Bengt Samuelsson, which was then followed by three years as a Research Fellow at the Merck Frosst Institute for Therapeutic Research in Montreal, Quebec.
Desiring a change of emphasis in my career, I returned to McDaniel College where I taught chemistry and biochemistry at the undergraduate level for eleven years. Eventually, however, I grew to miss research and was pleased to have the opportunity to join the Marnett lab and once again pursue my long-time interests. I enjoyed working in the laboratory, for nearly 10 years, exploring aspects of arachidonic acid metabolism and the role that it plays in carcinogenesis and degenerative diseases. Now, having shifted my emphasis away from the bench, my energies are directed toward science writing and communications, including grant and manuscript composition and editing, and promoting the lab's successes.
---