Joza Schmitt
Research Assistant I
B.S.
University of California, Merced, 2015
Chemistry
M.S.
Middle Tennessee State University, 2018
Chemistry
Phone: (615) 322-7415
Fax: (615) 778-1414
Email: joza.schmitt@vanderbilt.edu
Location: Cool Springs Innovation Park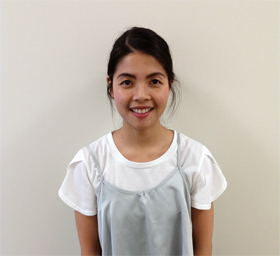 Mailing Address:
Vanderbilt University/VCNDD
Cool Springs Innovation Park
393 Nichol Mill Lane, Room 1001
Franklin, TN 37067
Mailing Address:
Vanderbilt University/VCNDD
1205 Light Hall
Nashville, TN 37232-0697
Biosketch and Research Interests
Joza received her B.S. in Chemistry from University of California, Merced in 2015, where she conducted research under the tutelage of Dr. Meng-lin Tsao and former graduate student Shuo Chen (now Dr. Chen) involving a multi-step synthesis of a 2-naphthol tyrosine analog for a site-specific protein modification.
Joza graduated with her Master's in Chemistry from Middle Tennessee State University under Dr. Scott Handy in the spring of 2018. Her thesis work explored aurone dye potential which involved the syntheses of novel aurone analogs, toxicity assays, and UV-Vis spectrometry analyses.
Joza joined the Lindsley Lab in June 2018 as a Research Assistant working on a collaboration between VCNDD and Ono Pharmaceuticals.