Carson Reed, Ph.D.
Graduate Student
Ph.D.
Vanderbilt Univeristy, 2019
Chemistry
B.S.
College of Charleston, 2015
Biochemistry
B.A.
College of Charleston, 2015
Chemistry
Phone: (615) 322-7415
Fax: (615) 778-1414
Email: carson.w.reed@vanderbilt.edu
Location: Cool Springs Innovation Park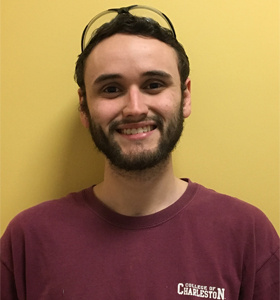 Mailing Address:

Vanderbilt University/VCNDD
Cool Springs Innovation Park
393 Nichol Mill Lane, Room 1000
Franklin, TN 37067
Biosketch and Research Interests
Carson performed his undergraduate education at the College of Charleston and performed research under the direction of Justin Wyatt and Marcello Forconi where he worked on developing novel, bis-indenyl ligands for transition metal catalysis and chemically modifying proteins with fluorine NMR probes, respectively. After graduating in 2015, Carson went on to work for Mitochem Therapeutics, Inc. as a research associate under the direction of Craig Beeson and Christopher Lindsey where he worked on synthesizing small molecules for the treatment of 
retinitis pigmentosa
.
Carson joined the Lindsley lab as a graduate student in 2017 and is currently focused on the further development of mGluR7 PAMs.