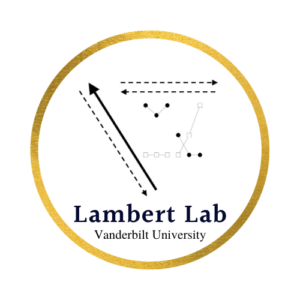 The Lambert Research Lab is housed within the Department of Special Education at Vanderbilt University. Our lab conducts research on severe challenging behavior, including but not limited to severe aggression, property destruction, and self-injurious behaviors. Our lab often works with individuals with intellectual and developmental disabilities and their families to assess and treat challenging behavior within the context of a research study.
Our lab studies the efficiency, accessibility, and effectiveness of functional analyses and function-based interventions on challenging behavior. We are also interested in dissemination of assessment and intervention methodology to clinicians, teachers, and parents of those who engage in problem behavior.
Additionally, some of our research is translational in nature. These studies are designed to bridge gaps between basic behavioral processes and applied, real-world examples of challenging behavior. Translational research represents an opportunity to design low-stakes models of high-stakes scenarios (like severe self-injury or aggression) and allows us to predict the impact of novel interventions on challenging behaviors.
Social Media
Instagram: https://www.instagram.com/thelambertlab/