Dr. Erin Barton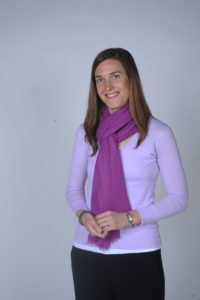 Erin Barton is an Associate Professor in the Department of Special Education. Her primary line of inquiry focuses on identifying evidence-based behavioral interventions that teachers and parents can implement in authentic and inclusive settings. Dr. Barton has conducted several studies examining effective practices for increasing play skills in young children and is currently refining the intervention package and examining implementation features. She also examines best practices for using performance-based feedback to increase early childhood professionals' use of recommended practices. She teaches courses in single case research design, assessment, social and behavioral interventions, and working with children with multiple and severe disabilities. Dr. Barton also serves on multiple editorial boards and is an Associate Editor for the Journal of Early Intervention and Remedial and Special Education and is the Editor-in-Chief of Topics in Early Childhood Special Education. She is a past president of the Division for Early Childhood of the Council for Exceptional Children. Dr. Barton is a faculty member in the Early Childhood Special Education and Applied Behavior Analysis (ABA) programs.
She has received many honors and recently was honored as a 2020 Chancellor's Faculty Fellow at Vanderbilt University. She also received the 2021 Peabody Faculty Excellence Award for Service to Students. She also was honored with the 2019 Merle B. Karnes Award for Service to the Division for Early Childhood and the 2017 Distinguished Early Career Research Award from the Division for Research of the Council for Exceptional Children.
Dr. Barton is an avid yogi and a certified yoga teacher. She practices and teaches yoga around the Nashville community. She also loves to spend time outside with her son and two dogs.